Our program is based on our residents' hobbies and interests and includes both group and one-to-one activities.
We also work collaboratively with other community groups to deliver fun and engaging activities for our residents, including "Moving and Grooving" on Mondays morning during school term, where we host a local playgroup and residents enjoy joining in activities with children.
Regular activities include:
Bingo
Book Reading
Chapel (Wednesday mornings)
Afternoon tea with Pastor
Craft
Singing
Pamper time
Exercises
Happy Hour
Songs of Praise
Trivia
Kaesler Cafe
We also plan a wide range of other special activities and are often privileged to host a wide range of special guests.
Volunteers also play an important role in the delivery of our Leisure and Lifestyle program with members of our community sharing their special talents, such as singing, piano playing, cooking, gardening etc.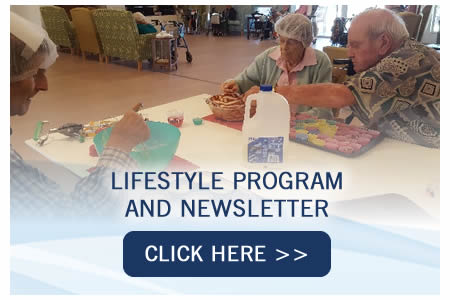 Upcoming Special Events
--------------​​​​​​​​​​​​​​
Thursday 7th December
Men's Probus Carols (Practice)
4pm in Rec Room
---------------
Sunday 10th December
St. Peter's Carol Singers
---------------
Monday 11th December
Lutheran School Nativity Play
---------------
Thursday 14th December
Men's Probus Carols (Practice)
4pm in Rec Room
---------------​​​​​​​
Friday 15th December
Riverview Christmas Carols Night
5pm in Rec Room
---------------
Tuesday 19th December
Riverland Entertainers Christmas Show
---------------
Wednesday 20th December
Men's Probus Carols Performance
3pm in Rec Room
--------------
Sunday 24th December
BBQ and lawn bowls
​​​​​​​--------------​​​​​​​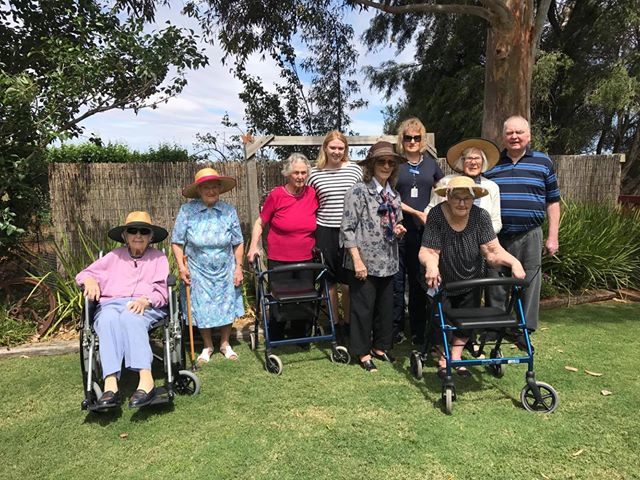 Residents Outings
Regular Bus Outings are held to give Residents the opportunity to get out in the community. Our bus seats 12 including a wheelchair enabling us to take small groups out and about.
Pictured above is us enjoying a day out in the Winkie Rose Garden
(part of the Renmark Rose Festival) to see more photos of us
out and about, check our Facebook page.